Highlights Details
Clutch Pipe Pile Design for Deep Excavations on Lyric Theatre Complex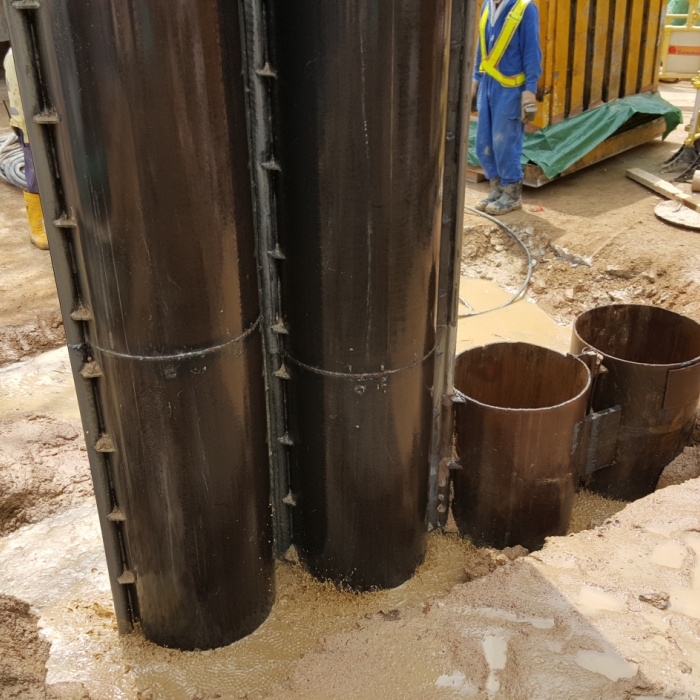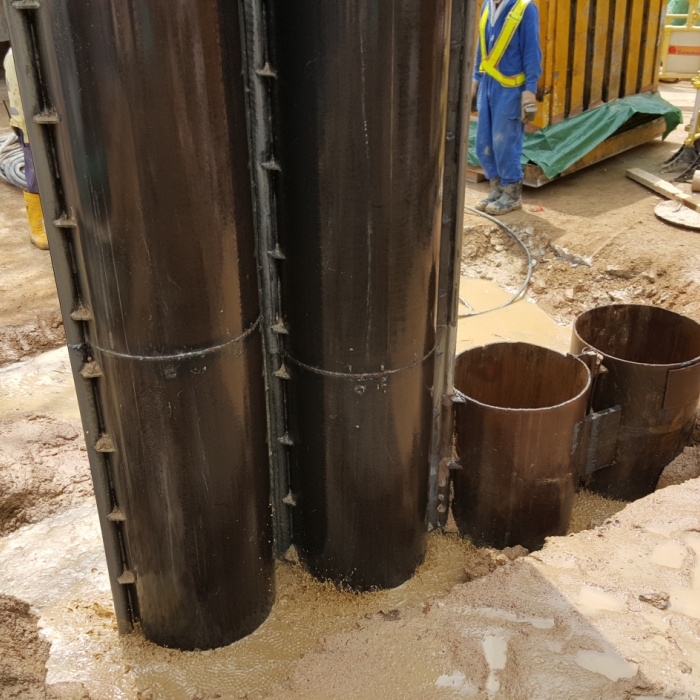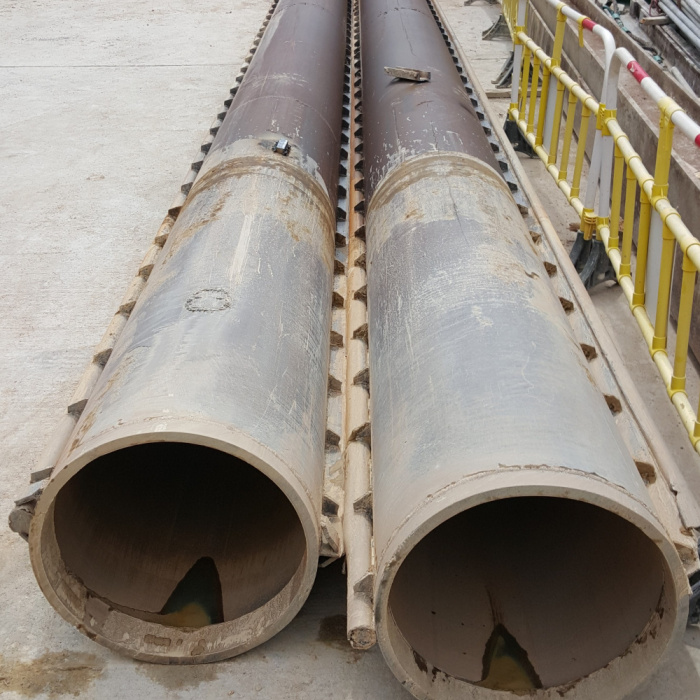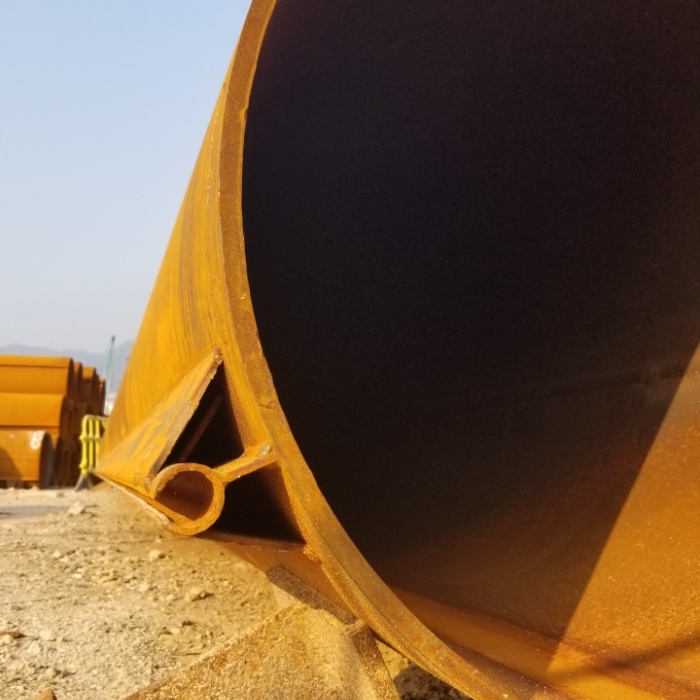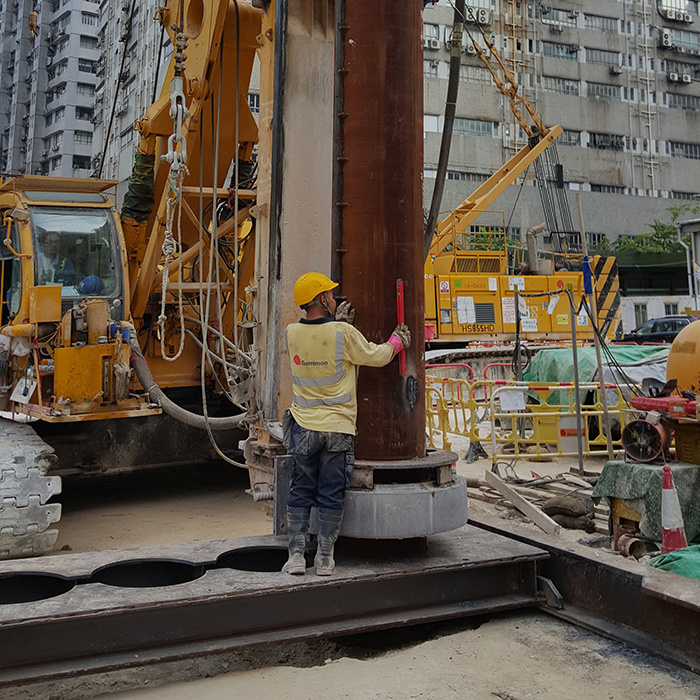 The Challenge
Buildings in Hong Kong are commonly constructed with multiple basement floors that extend up to the site boundary and require complex vertical excavation and lateral support (ELS) systems, often in mixed rock and soil strata.
The Measures
The Gammon Foundations Team developed a patented clutch pipe pile system that has the advantages of sheet piling combined with traditional pipe piles. It contains two major parts: the pipe pile casing provides structural stiffness for the lateral support system, and a tailor-made clutch welded on two sides of the pipe pile provides an effective water cut-off. The 'down-the-hole' method combined with custom-made drilling equipment makes this a reliable and fast method for deep excavation in mixed ground conditions.
The Results
The clutch pipe pile solution was used on the Lyric Theatre foundations project which is part of the West Kowloon Cultural District. The original design of the ELS was a double wall system consisting of both a conventional pipe pile wall and pre-bored steel sheet pile wall along the existing gravity seawall. The construction of the original double wall system required drilling three times into the existing seawall: pre-boring for sheet pile installation, then sheet pile installation with vibration hammer, and finally pipe pile installation. This approach would have presented challenges in terms of programme, safety, settlement and stability of the sea wall. Changing the double wall to a single clutch pipe pile wall provided a one-off solution to deal with the water cut-off, constructability issues and seawall protection.
When compared with the original double wall system design, the use of the clutch pipe pile system on the Lyric Theatre project provided the following sustainability benefits:
Saving around 400 tonnes of steel sheet pile wall (with associated 500 tonnes of embodied carbon)
Avoiding more than 10,000 lifting / plant equipment operations required for the pre-bored steel sheet pile wall (with an estimated fuel saving of around 357,000 litres and 1,140 tonnes of carbon emissions) and reduced overall noise nuisance.This patented clutch pipe pile method is also being used for the $6.2bn Central Kowloon Route Kai Tak West contract to reduce the extent of the temporary reclamation needed for the tunnel construction.
"Using these clutch pipe piles helped reduce the risks of settlement and stability and provided good water cut-off – all significant advantages for the project."