Highlights Details
Win-Win Thinking for Construction and Ecology at Tuen Mun-Chek Lap Kok Link Southern Viaduct Section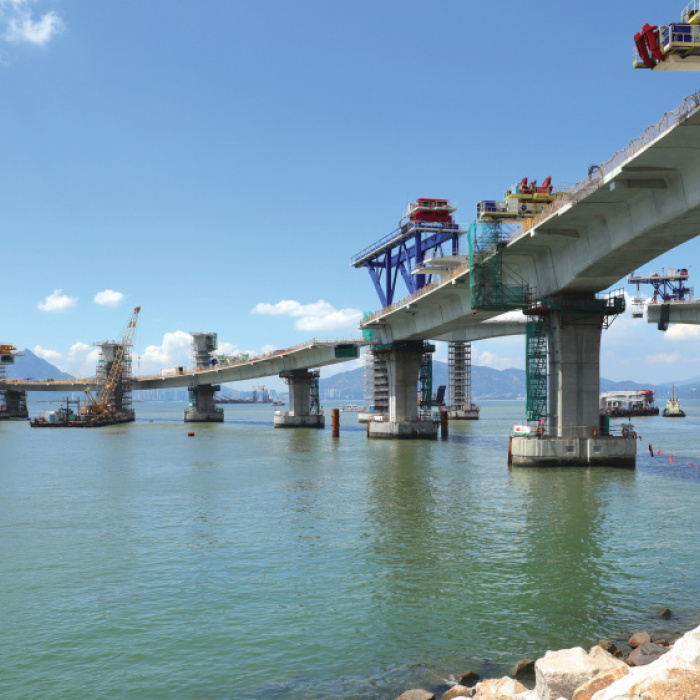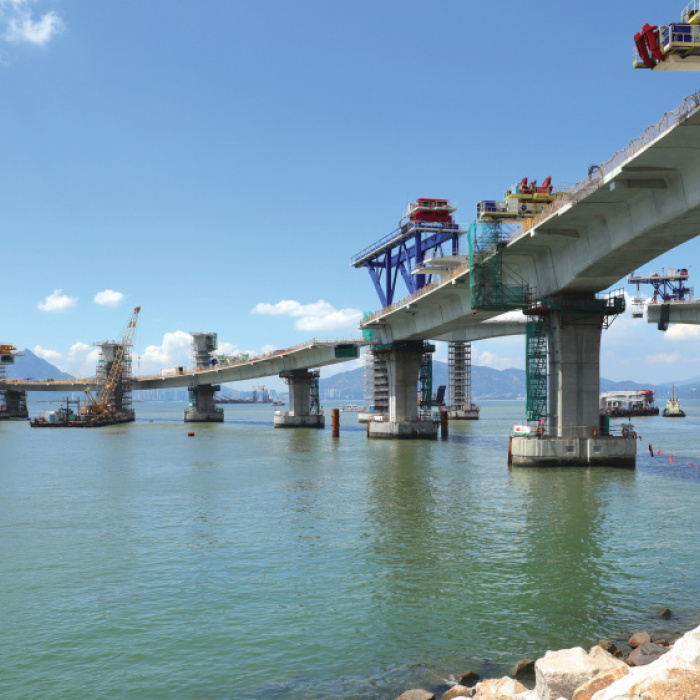 THE CHALLENGE
The Tuen Mun-Chek Lap Kok Link Southern Connection Viaduct Section project connects North Lantau and the Boundary Crossing Facilities of the Hong Kong-Zhuhai-Macao Bridge. It was constructed in proximity to highly ecologically sensitive areas in the North Lantau region and one of the project objectives was to minimise impact to surrounding habitats and village residents.
THE MEASURES
Tree Management and Preservation
By revising the designs to reduce the scope of slope work and temporary working areas, the team was able to retain or transplant a number of trees that were in conflict with construction work. An on-site nursery was set up for transplanted trees to avoid the need for transit and increase survival rates. A low-profile protection strategy was adopted for the Aquilaria sinensis, a vulnerable tree species. This included diverting the public footpath so the tree did not garner attention from the public or illegal loggers. Felled trees were shredded or composted for reuse as mulching or soil conditioner.
Ecological Conservation
Given the vicinity of Tai Ho Stream which is a gazetted site of special scientific interest, Gammon extended the "no effluent discharge" zone to the entire Tai Ho Bay – an area ten times larger than required. As the marine works area was also the habitat of the endangered Chinese white dolphin, a variety of mitigation measures were implemented:
Employed two independent dolphin specialists to provide advice and monitor impacts
Implemented a 250m dolphin exclusion zone where trained observers visually checked for any dolphin intrusions into the marine work area
Specified travel routes and speed for marine vessels to avoid collisions with dolphins
Sustainable Construction Methods
The conforming scheme specified a continuous temporary steel access bridge connecting all marine pier locations. Adopting an alternative design, individual and modular marine working platforms were constructed in phases for each pier location so that the prefabricated and standardised temporary steel works could be reused in rotation thereby saving significant quantities of materials. The innovative use of precast shells forming part of the permanent pile caps avoided the need for temporary cofferdams and falseworks for pile cap construction. As a result, construction man days were saved, safety was improved and disturbance to benthic fauna was minimised significantly.
THE RESULTS
Felling was avoided for more than 200 trees
lnerable and transplanted trees well preserved
Vulnerable and transplanted trees well preserved
The risk of impacting the SSSI was largely reduced
Impacts on marine mammals were minimised
Steel materials and associated CO2(e) used for temporary marine working platforms reduced by 40%+
Some 40,000 man days saved for constructing marine pile caps
"Embracing the vision of 'Respect for Nature', the Project Team was forward looking and adopted a number of innovative green designs and mitigation strategies, with a view to reducing waste, carbon emissions as well as impacts to the ecology. A win-win situation had been achieved for the project and the environment."