Project Details
Zero Carbon Building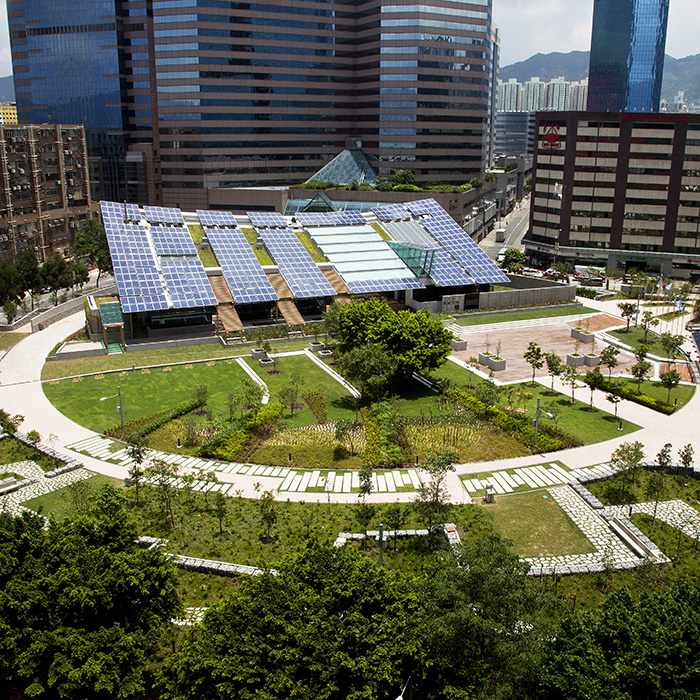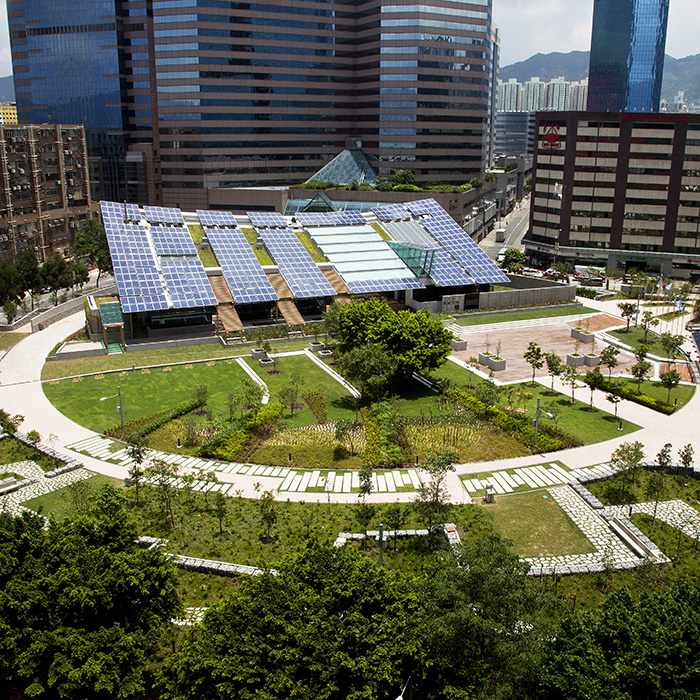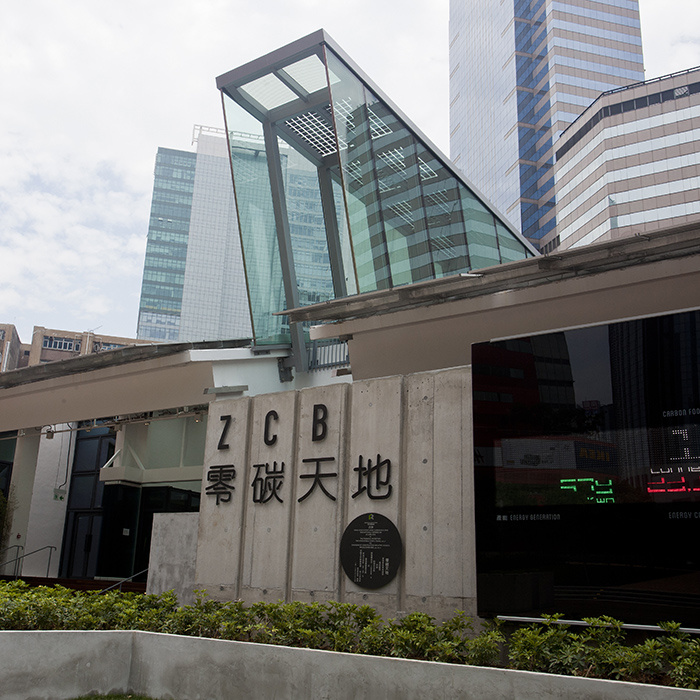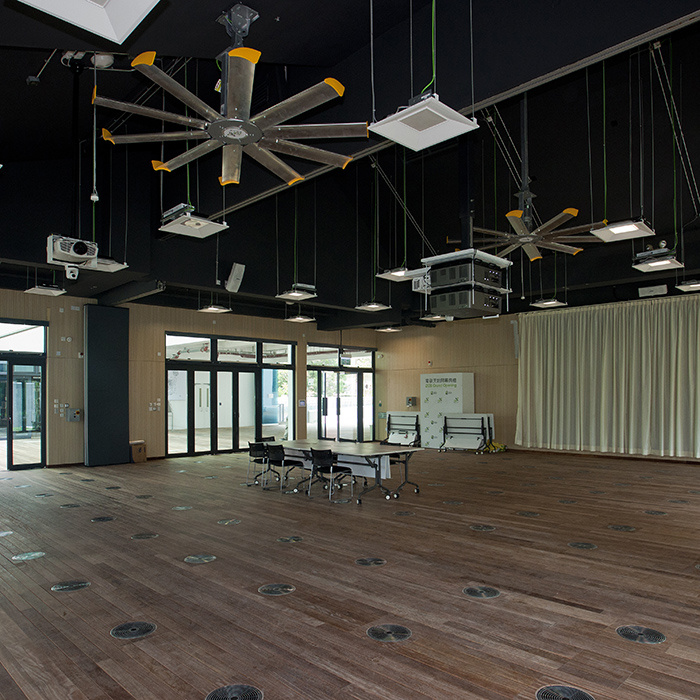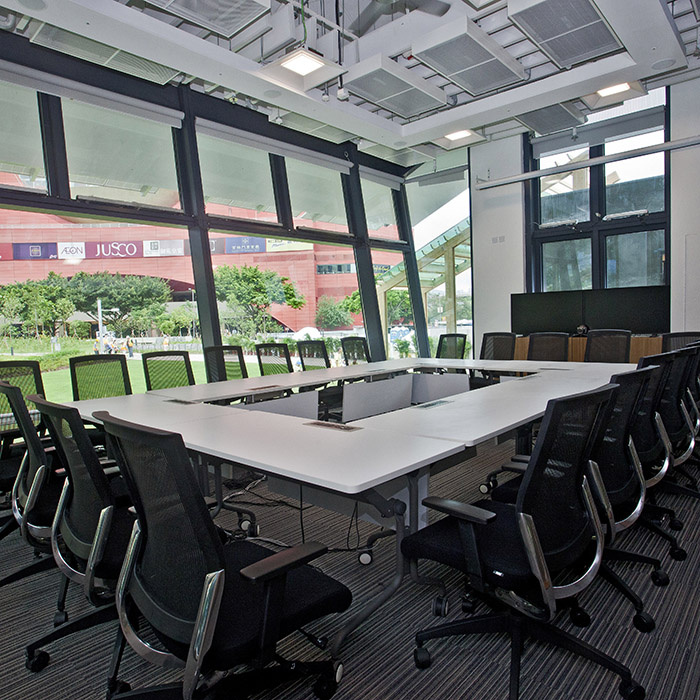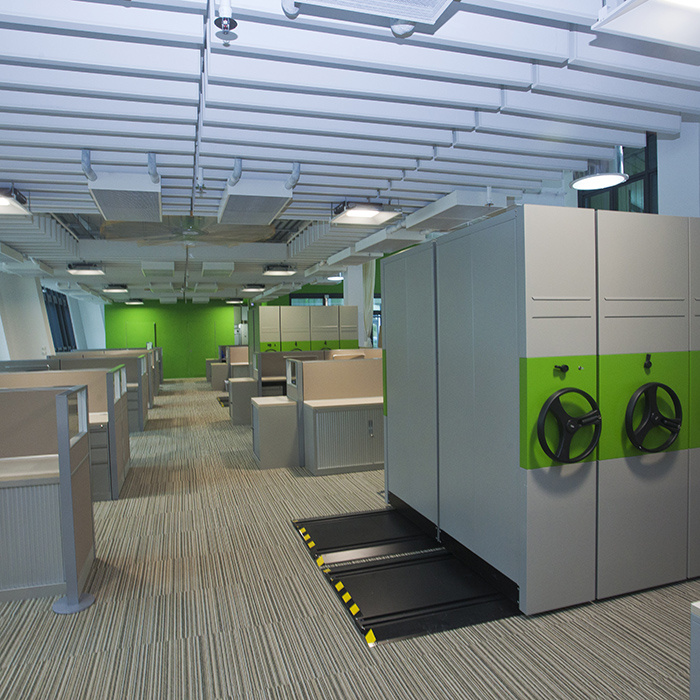 Location
Hong Kong
Client
Construction Industry Council
Contract Value
HK$100 million
Construction Period
2011 Q3 - 2012 Q2
Gammon Construction was appointed Management Contractor of the HK$100 million Zero Carbon Building, the first-of its-kind project in Hong Kong which has a total footprint of 147,000-square-feet, and is in operation since mid-2012.

The project comprises a two-storey building with one level basement accommodating the plant rooms, and the landscaping area generally consists of hard and soft landscape and a native urban forest with covered walkway, water features and multi-function areas. The building over the course of the year, harvests sufficient non-fossil fuel energy to account for its carbon footprint.

The building gives the public an opportunity to see and experience the most advanced green technologies and designs, providing an education platform for promoting low-carbon lifestyles. It features seven zones that showcase lowcarbon eco-home and eco-office design and technologies, while displaying stateof-the-art, green and clean technologies indoors and outdoors.

The project has achieved BEAM Plus Platinum rating (provisional assessment) the highest rating for excellent building environmental performance, and Gammon commits to comply with the stringent requirements from low carbon construction and the promotion of using ecologically-friendly material started from its procurement procedure.

Since the ZCB Project commenced in November 2011, green materials such as FSC timber and recycled-content steel were used, while a special concrete mix with recycled aggregates and PFA (Pulverised Fly Ash) were sourced during its construction period.

BIM technology was used extensively to minimise waste by determining the precise amount of cut-and-fill required during excavation. Meanwhile, Gammon has succeeded in reducing rebar waste on site by employing offsite cut-and-bend techniques.

To account for embodied carbon, Gammon examined the transport of materials, energy consumption by tower cranes, site offices and onsite plants, concrete mixes, etc, and identified possible mitigation opportunities.

The building's energy needs would be emissions-free, with 70 per cent of electrical power coming from biodiesel biodiesel, or waste oil, and 30 per cent coming from solar cells on the roof of the structure. With more than 90 energy-saving facilities, the building generates excess, or positive renewable energy, eliminating more than 8,000 tonnes of carbon emissions over a 50-year period.

The Zero Carbon Building is a neat fit with Gammon Construction's increasing commitment to green policies in the industry.