29 Mar 2022
Gammon builds pop-up vaccination centre
As Hong Kong suffers a fifth wave of COVID-19, the government is working to boost vaccination capacity such that citizens can more quickly and easily protect themselves. Gammon Construction ('Gammon') is proud to have constructed a pop-up community vaccination centre to support this drive, on land provided by Hysan Development and Chinachem Group.

Located on Caroline Hill Road, the pop-up was constructed to a tight timeframe in order that facilities could be made swiftly available to Hong Kong citizens. To accelerate progress, a Modular Integrated Construction (MiC) approach was adopted. The 13 modular units that comprise the centre were prefabricated in a factory in mainland China, with production and delivery to Hong Kong taking only seven days. The related MEP provisions of this project were also prefabricated off-site. All statutory inspections were completed within 12 hours of the modules being placed in position. The off-site approach also minimised disturbance to the neighbourhood and traffic.

In order to create a comfortable atmosphere, the centre is covered with a shelter and is colourfully decorated and beautified with green plants.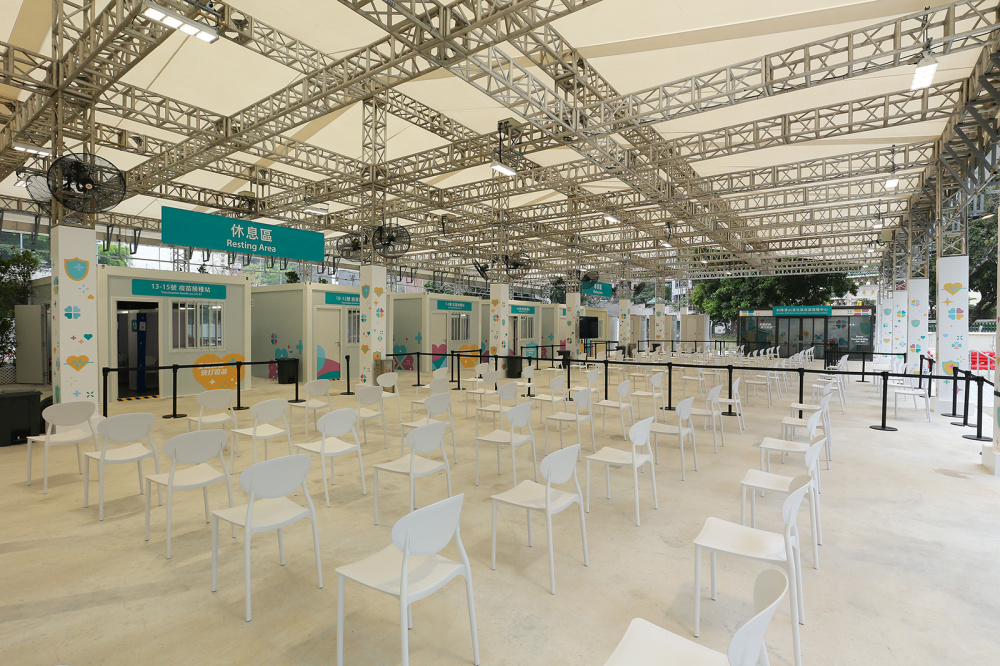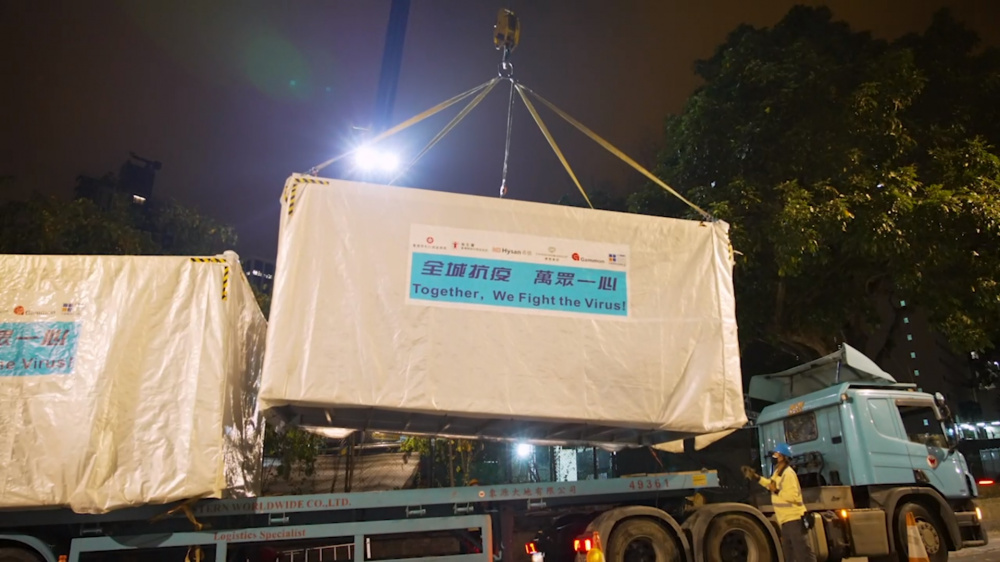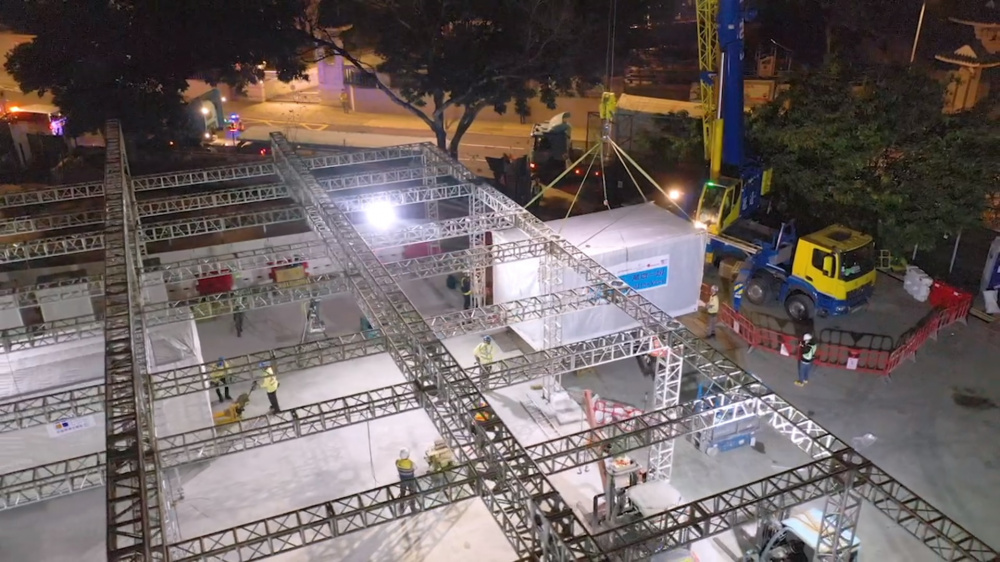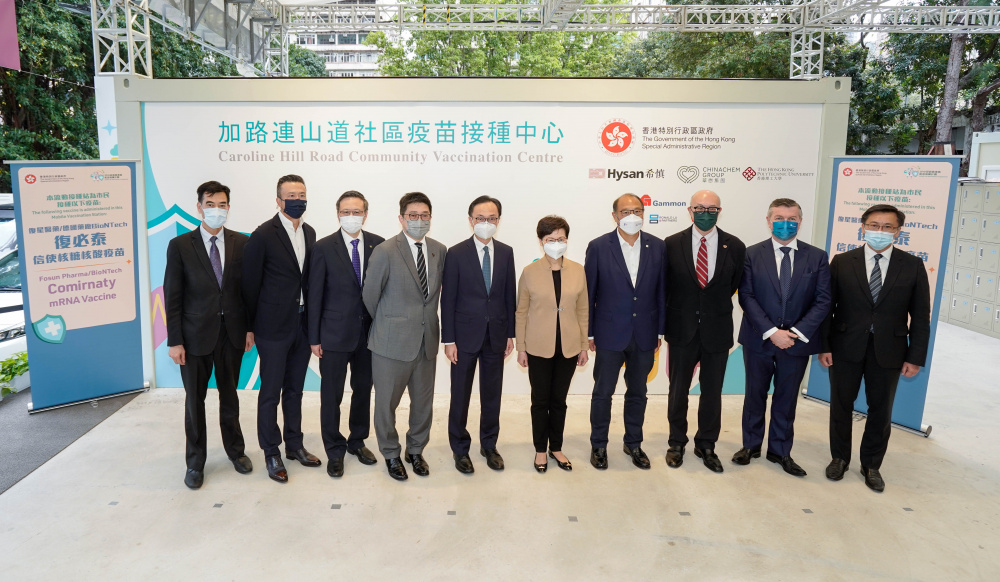 Works commenced in early March and the completed facility was handed over to Civil Service Bureau on 24 March.

"The project was completed smoothly and swiftly, thanks to our MiC approach and the full support of the government and stakeholders," said Kevin O'Brien, Chief Executive of Gammon. "The centre improves accessibility to the vaccine and will play an important role in increasing inoculation rates within the community. The Gammon team are proud to be part of this centre and helping the community fight the virus."