Highlights Details
Gammon Going Solar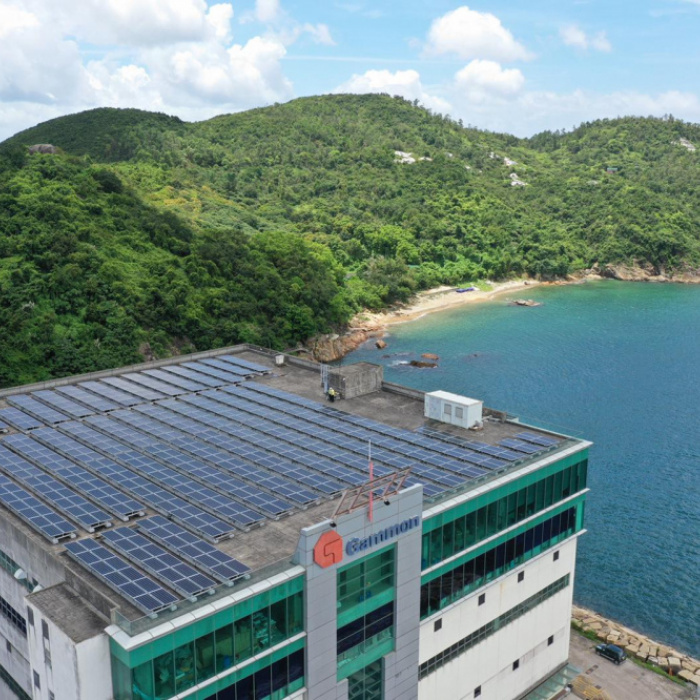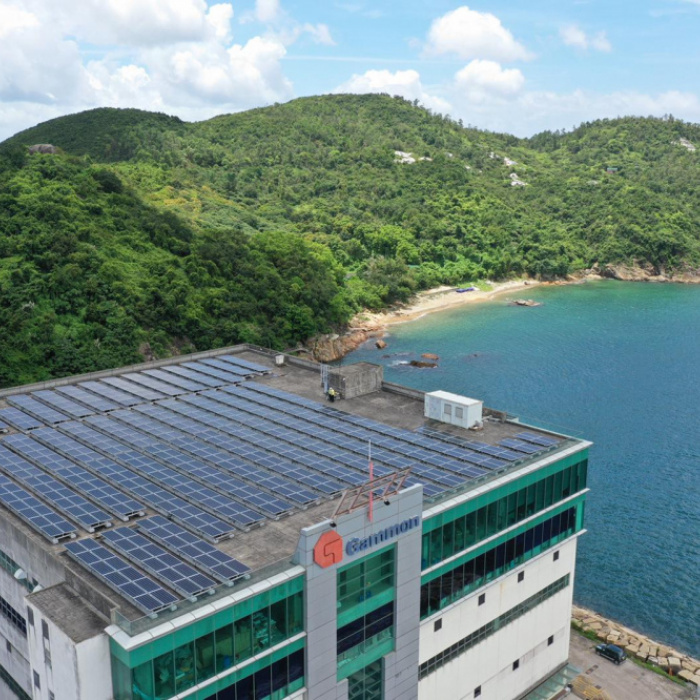 To support Gammon's sustainability strategy, Responsible Growth - 25 by 25, and align with the global trend of "Affordable and Clean Energy", Gammon has invested in the installation of a 200kWp capacity photovoltaic (PV) renewable energy system at Gammon Technology Park in Tseung Kwan O Industrial Estate.
The 624 mono-crystalline silicon terrestrial PV system was established on the roof of the mixed use building and was commissioned in September 2019. It will generate around 276 megawatt-hours (MWh) of electricity per year, equivalent to the annual consumption of about 60 households. Making use of the CLP Feed-in Tariff (FiT) scheme introduced in 2018, Gammon will sell the solar power for HK$4 per kWh, saving about HK$1 million electricity spending a year.
Gammon adopted a design with a 1.25 DC to AC load ratio with very high conversion efficiency (over 90%). This means that even in less-than-ideal sunlight conditions, the system can maximise electricity output.

Gammon believes that having a sophisticated performance monitoring system is essential for the reliability of a solar PV system, and will ensure a more consistent power output and better risk management while lowering the maintenance cost. Module level monitoring and optimisation coupled with irradiance and panel temperature sensors allow panel level monitoring in real time. The performance can be visualised through a dashboard and safety features include remote diagnostics, module-level automatic disconnection, alerts, and remote shut down.
One of the most challenging parts of this project was to fulfill the statutory requirements on the loading and leave the roof surface intact. The Gammon team developed an efficient and adaptable design that could comply with the requirements and be used in different situations and at various building heights. The modular design created could be constructed offsite, easily mobilised, quickly assembled on site and lifted into place. Highly durable aluminium was use to avoid the need for frame maintenance over the life of the panels. Factory based production has helped to enhance productivity, minimize on-site work, improve safety and contribute to Gammon's aspiration for zero waste.
Whilst Gammon has been involved in the installation of PV panels for clients on their projects such as the Zero Carbon Building, the Midfield Concourse and One Taikoo Place, this is the third and largest PV installation Gammon has performed on their own sites (both temporary and permanent) since the implementation of the FiT scheme. The first was commissioned in December 2018 at the Sai Sha Road Widening project (recently expanded from 45 to 50kWp capacity), the second was at the Highways Department Central Kowloon Route Kai Tak West contract site offices (132 kWp) and now the third at Tseung Kwan O. For clients, so far Gammon has also installed around 3500 panels since the FiT began and since July 2019, it has been listed as one of the Renewable Energy (RE) Installation Contractors under the EMSD HK RE Net website: https://re.emsd.gov.hk/english/fit/Lcsrs/fit_ei.html
Gammon looks forward to sharing experience in design and installation with other stakeholders who wish to retrofit renewable energy systems in the future and to contribute to a lower carbon energy supply for Hong Kong.