Highlights Details
Early Collaboration Reduces Environmental Impacts at Quayside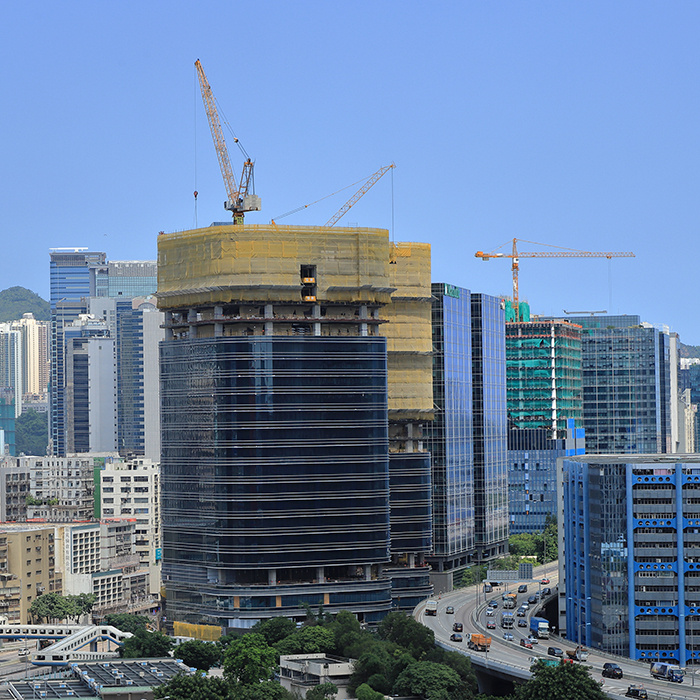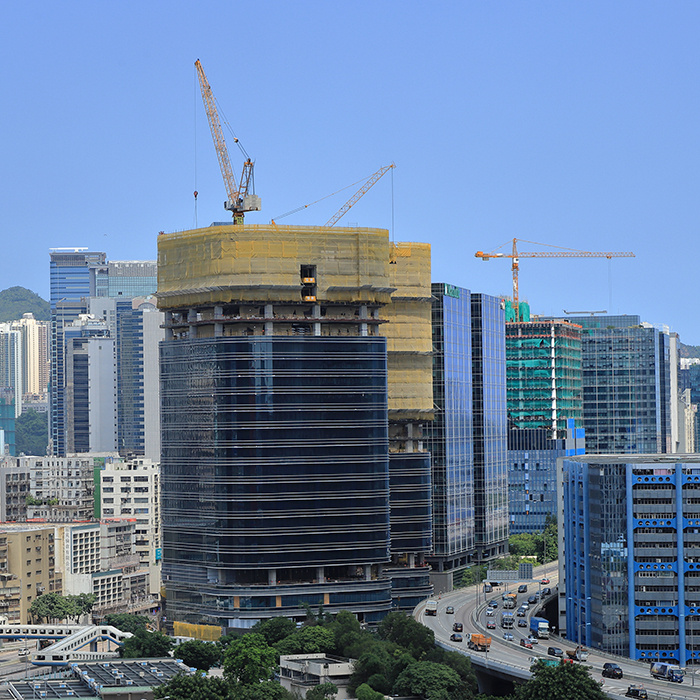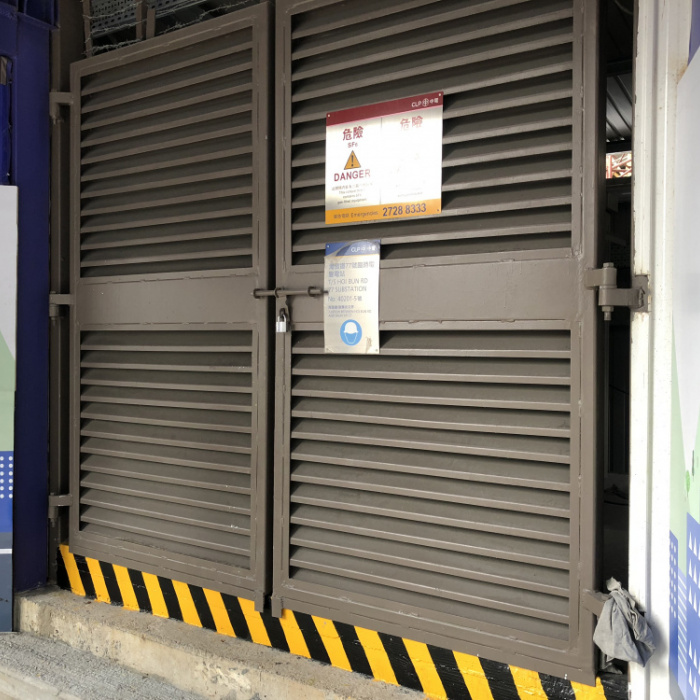 The Challenge
A recurring challenge for construction sites in Hong Kong is insufficient temporary power and the need to use diesel generators.
On the Quayside commercial development in Kowloon East, Gammon estimated up to 2100A, 380V power would be required during the peak construction period before permanent grid power could be supplied to the $3bn project. However, only a maximum of 400A temporary power could be provided from the local power supplier. The team wanted to consider the installation of a temporary transformer as an alternative to diesel generators, however their use is not common practice on building projects in Hong Kong and requires careful evaluation and planning.
The Measures
The team approached and collaborated with the client (Link REIT and Nan Fung Group), the architect and a local power supplier at a very early stage to enable the installation of a temporary transformer.
A temporary transformer room was constructed to comply with the power supplier specification and it was installed on site and operated for over 10 months before connection of the permanent grid power. This replaced the need for approximately 10 traditional generators, reducing diesel consumption, exhaust emissions and noise pollution.
In addition to avoiding the need for diesel generators, the project also used an alternative basement system, reducing the amount of steel required, and cut and bend for rebar (reinforcing bar) was carried out off site, reducing steel wastage to 1.9% (from a typical 3-4%). The team also used metal formwork throughout the build instead of timber.
These achievements led to a Silver Award in the prestigious Hong Kong Awards for Environmental Excellence 2017 in the construction industry category.
The Results
More efficient and cleaner power solution
Diesel consumption reduction avoiding approximately 161 tonnes of CO2 emissions
Site staff and local community benefits from reduced exhaust emissions and noise pollution
Contribution towards ISO 50001 Energy Management System certification
Saved 678 tonnes of steel
Saved 550m3 of timber
Environmental Excellence award won
"Gammon successfully collaborated with the client, architect and local power supplier to co-create a more sustainable energy solution with reduced impacts on the local community."