Project Details
Dairy Farm International Headquarter & Distribution Center/ Giant Hypermarket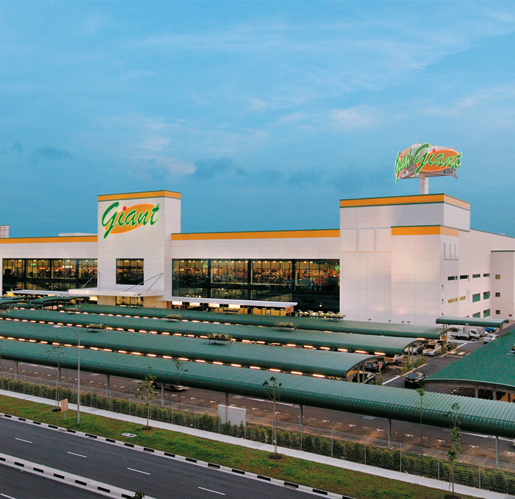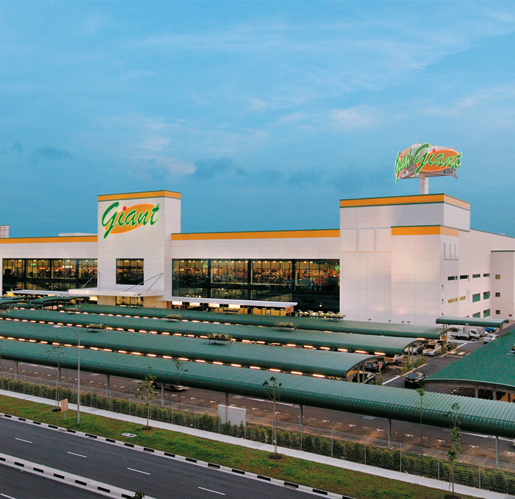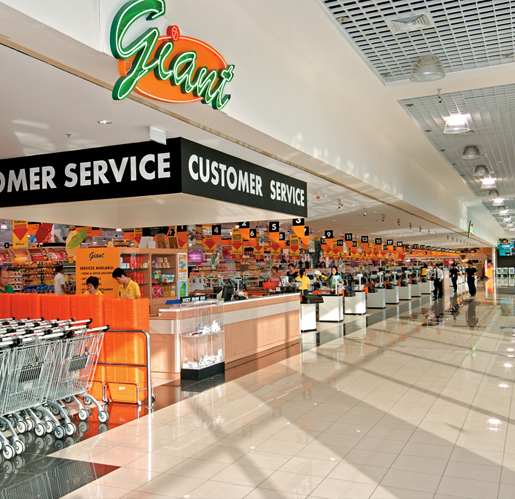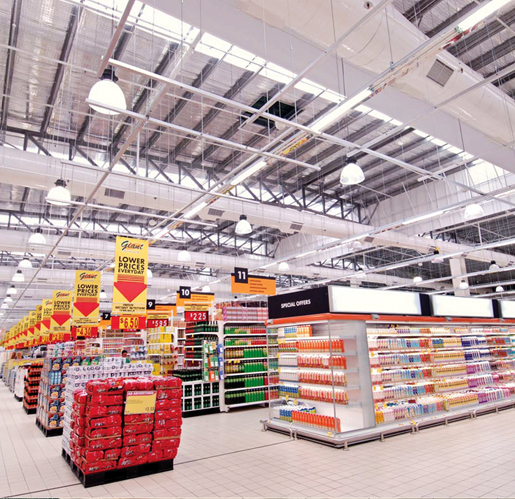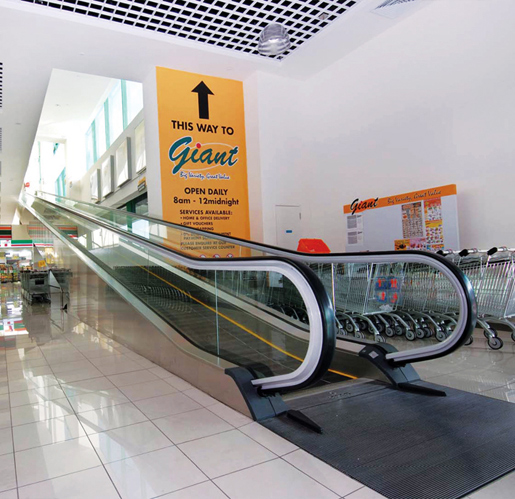 Location
Singapore
Client
Giant Hypermarket
Contract Value
S$40 million
Construction Period
2006 Q1 - 2007 Q1
The Design and Build warehouse cum hypermarket was the first project carried out in Singapore under the WRS (Warehouse Retail Scheme) initiated by the private sector under EDB.

The project included design and build (D&B) of a four-story single-user, single-occupier warehouse cum hypermarket retail development c/w ancillary facilities including offices, surface car parks and other ancillary facilities at Tampines, Singapore.

The building also served as Dairy Farm International (DFI) headquarters and was a distribution centre for all Giant outlets throughout the island. The building comprised a double-volume hypermarket on the third storey covering an area of more than 8,000m² and included a double-volume warehouse on the ground floor totaling 13,000m². In addition, there was a warehouse on the second and third storey totaling another 11,000m².

The building was founded on bored piles with PT slab to all the floor slabs including the first storey and the roof slab. The building's external walls comprised brickworks and plaster with curtain walls on the main front elevation.

The steel-truss roof spanned approximately 50m across the width of the building both ways from the ridge to the gutters. As the roof sheets were 50m long, they were required to be rolled and cut on site with a mobile plant. These roof sheets were hoisted up and into position by a straddle beam with five lifting points in order to ensure the sheets were not bent.

There were travellators on the left and right of the main entrance to convey people up to and down from the third level of the hypermarket. These travellators were each 43.0m long and were the longest in Singapore.

The works were completed to program within the stipulated twelve-month period.