Project Details
Re-provisioning of WSD Utilities and Infrastructure Works for the Centennial Campus of HKU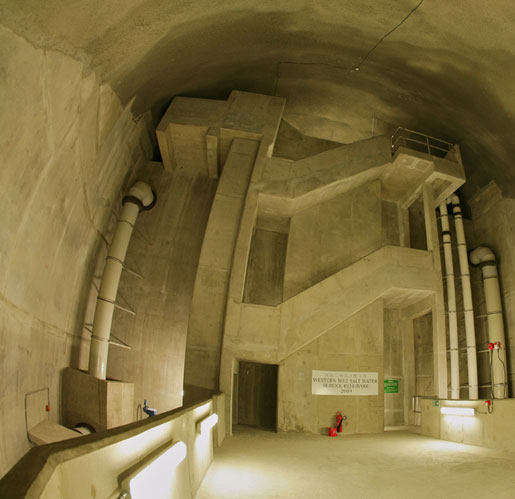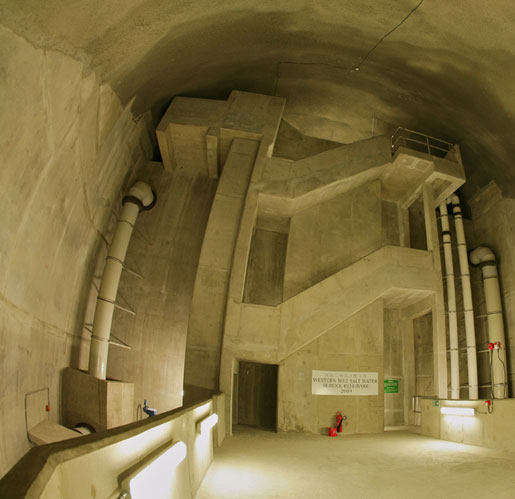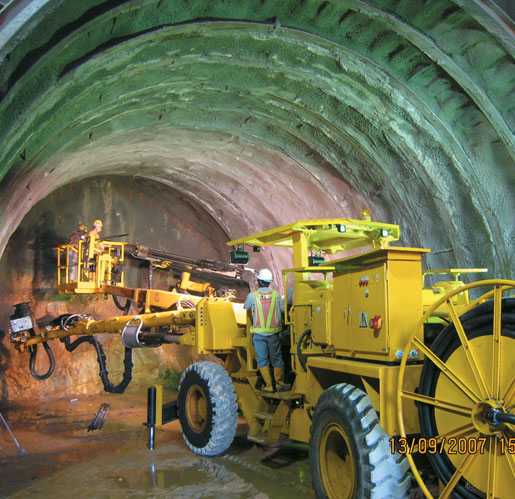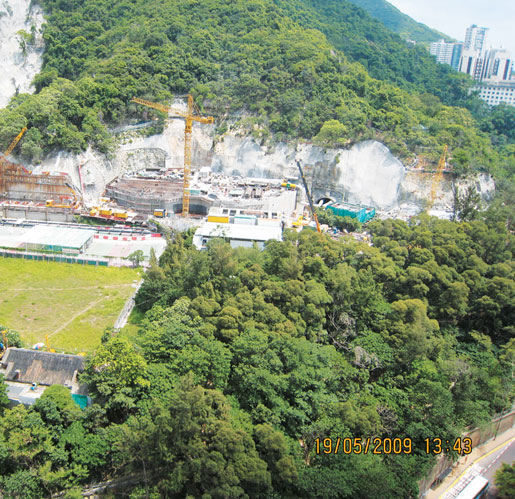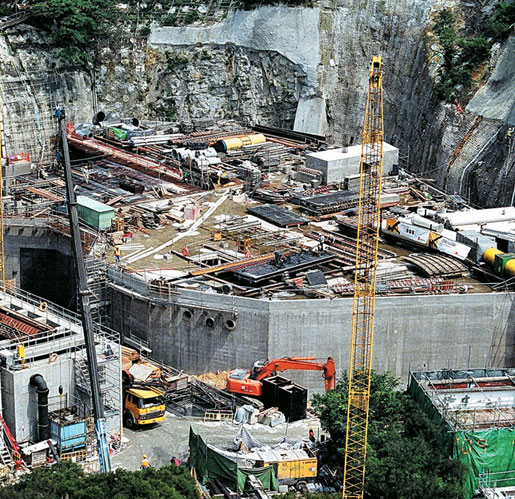 Location
Hong Kong
Client
The University of Hong Kong
Contract Value
HK$500 million
Construction Period
2007 Q2 - 2009 Q3
In March 2007, Gammon was awarded the design and construction contract for the re-provisioning of WSD's facilities and utilities for the Centennial Campus of The University of Hong Kong (HKU).

The scope of the contract included the design and construction of the two saltwater service reservoirs in tunnels, two covered fresh water service reservoirs, a pipe gallery, emergency vehicle access for the future Centennial Campus, slope upgrading works and the demolition of the existing saltwater service reservoirs. Work was completed by September 2009.

A special point to note for this contract is the design and construction of the saltwater service reservoirs that was housed inside tunnels. When the new saltwater service reservoirs were commissioned in 2009, they were the first in Hong Kong to have such an arrangement.

One of the challenges for this project was working in close proximity to three graded historical buildings that were retained on site. Potential concerns related to these historical buildings have been considered to ensure that they were not affected by adverse construction vibration impacts.