Project Details
Hong Kong - Shenzhen Western Corridor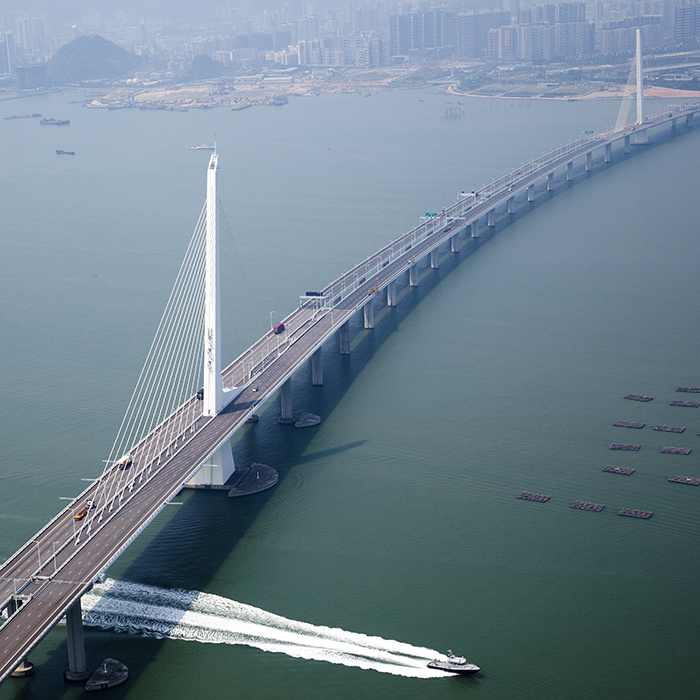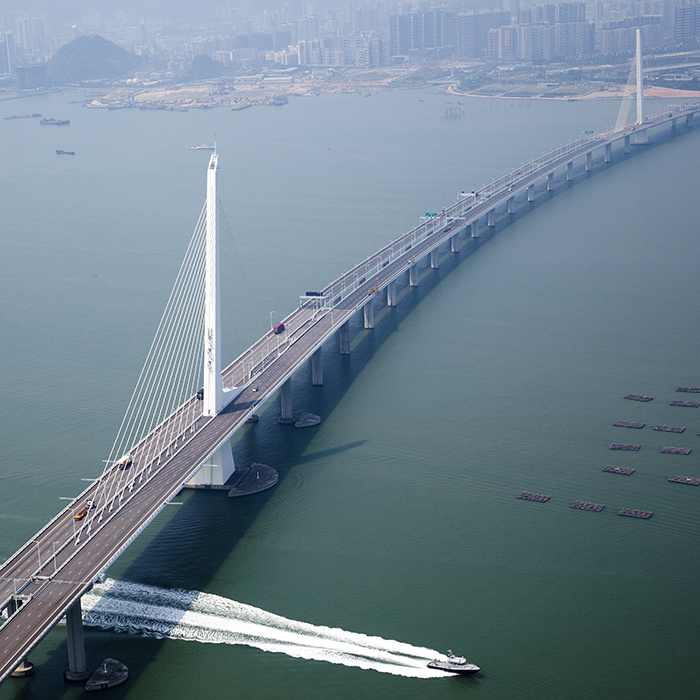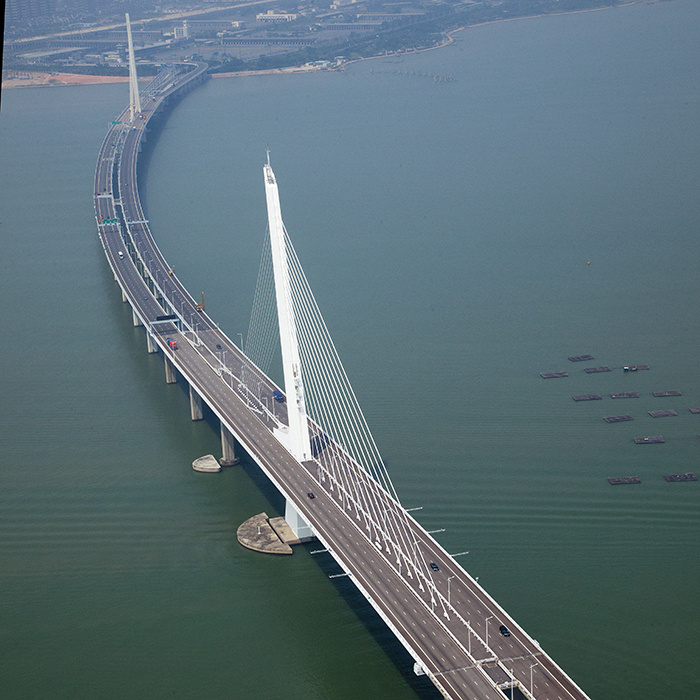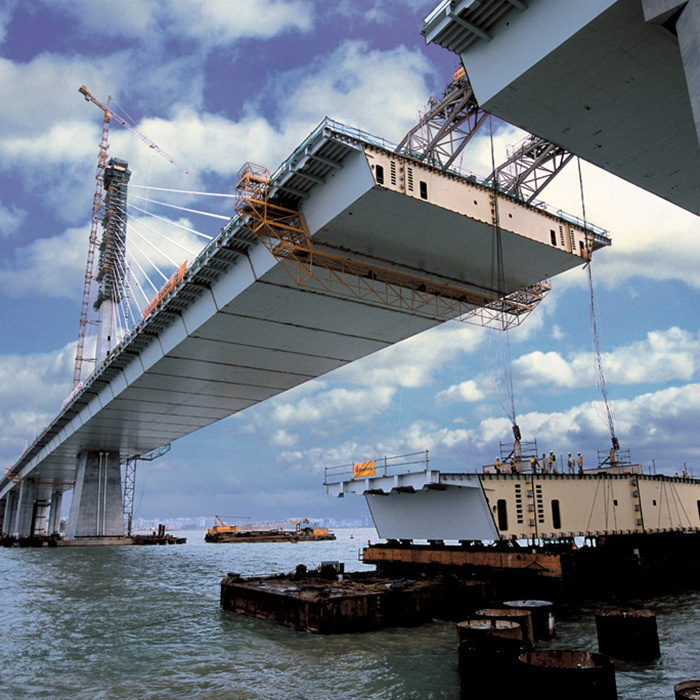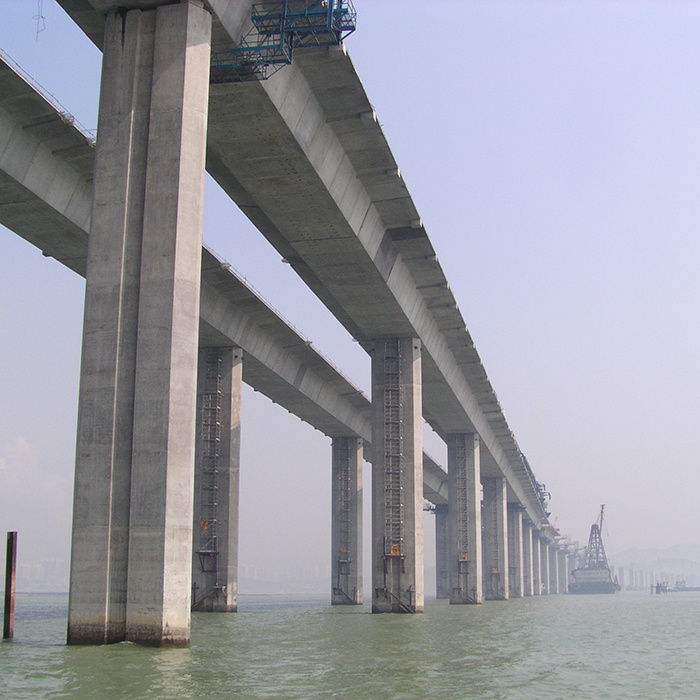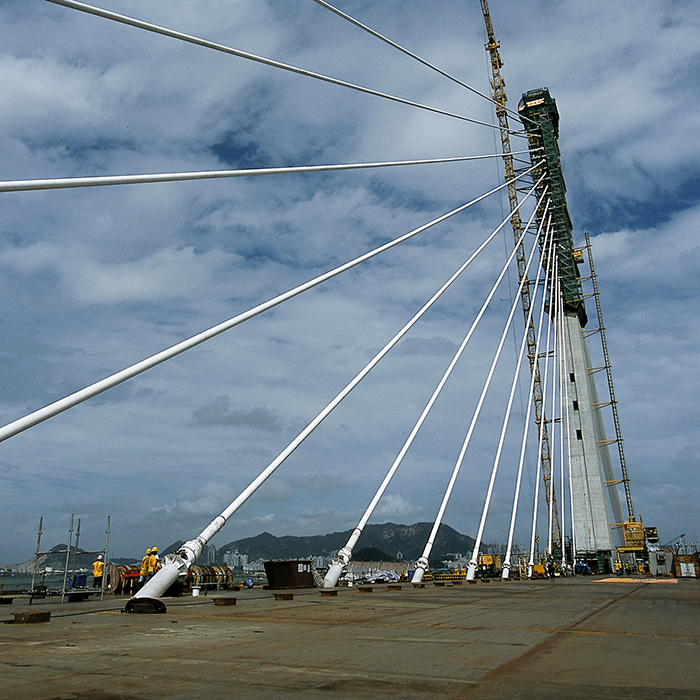 Location
Hong Kong
Client
Highways Department, HKSAR Government
Contract Value
HK$2,000 million
Construction Period
2003 Q3 - 2006 Q3
Gammon in conjunction with Skanska International Civil Engineering and Zhongtie Major Bridge Engineering (MBEC) won a contract from the Highways Department of the HKSAR Government for the construction of the Hong Kong Section of the Hong Kong ­ Shenzhen Western Corridor (HK-SWC).

Valued at HK$2 billion, the contract comprised construction of a 3.5km long dual three-lane carriageway with 0.3km on land and 3.2km over water, linking the Deep Bay Link to the Shenzhen Section of the HK-SWC at the boundary of the Hong Kong Special Administrative Region (HKSAR) and Shenzhen over Deep Bay.

For the over-water section, the 2.7km long elevated approach pre-cast segmental viaduct runs from the landing point at Ngau Hom Shek and connects to the 460m long steel deck cable-stayed bridge located at the southern navigational channel at the HKSAR marine boundary.

The heavy lifts associated with the deck for the cable-stayed bridge were installed with unique heavy lift marine plant, without affecting the existing marine traffic movement.

The project also comprised associated civil, structural, marine, ship impact protection, geotechnical, landscape, roadwork and traffic aids, watermains, drainage and E&M works.

A key element in this prestigious project, whilst complying with the environmental considerations and the tight works programme, was the innovative method of constructing a 2km long temporary steel access bridge structure within the existing shallow water mudflat area from which the permanent viaduct foundations and bridge structure were constructed.

To ensure proper environmental protection control during the whole construction period, a comprehensive environmental monitoring and auditing system will be implemented.

Gammon also constructed the HK$2 billion Northern Section of the Deep Bay Link. This Link together with the HK-SWC is the fourth vehicular boundary crossing between HKSAR and Shenzhen.