BIMs many dimensions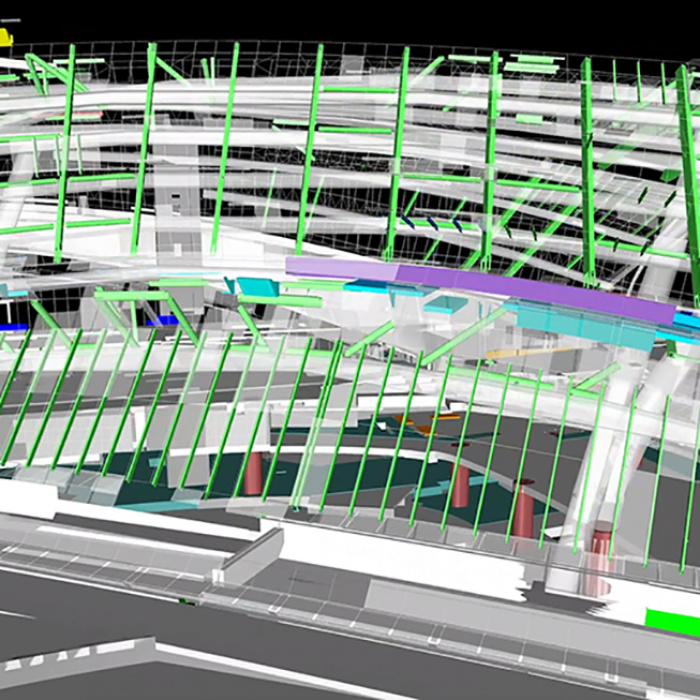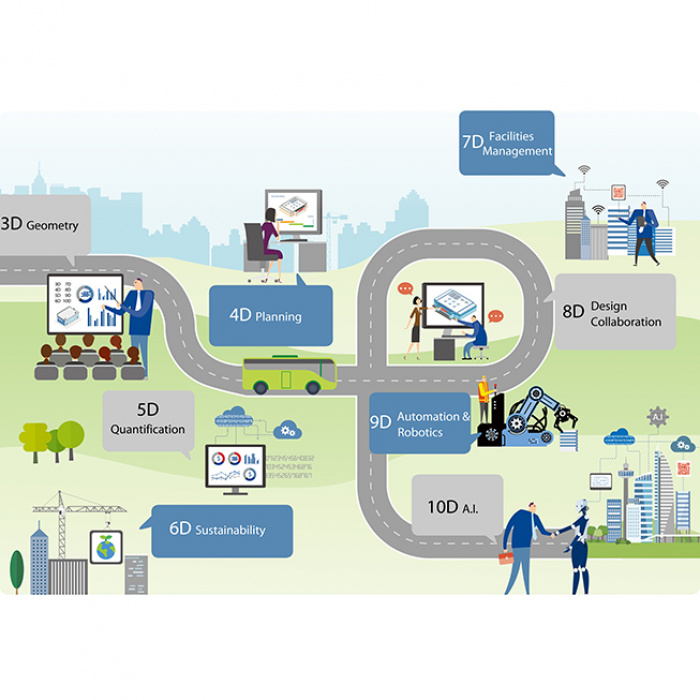 A pioneer of digital design and digital project delivery in Hong Kong, Gammon was globally one of six contractors and the first company in Asia to receive the first British Standards Institute Kitemark Certification to deliver projects to building information modelling (BIM) Level 2 standard.

But while many companies in Hong Kong have taken a wait-and-see attitude to BIM, at Gammon we believe we have a responsibility to lead the industry in the uptake of this revolutionary technology. We have therefore established a target to implement BIM's capabilities up to 10D on all our projects by the end of 2019 to increase certainty, de-risk design, reduce wastage and improve delivery on all our projects.

BIM training is also a significant focus, as well as the selection of suitable staff who will be upskilled to be BIM Power Users, a qualification that will be recognised by the company.

Integrating the different levels of BIM technology at Gammon
1 – 3D: Establish BIM operating standards, libraries and training systems as a basis to support the development of 3D BIM models at different levels.

4D: Integrate BIM model with construction planning and progress information through Synchro PRO software, then visually display planned construction sequence and monitor progress.

5D: Integrate BIM model with commercial information aligned with method of measurement for automated quantity surveying and digital procurement.

6D: Integrate BIM model with Gammon's sustainability policy for application in environmental management solutions.

7D: Apply BIM model to facility management throughout the building lifecycle to be utilised for operational management of the Client.

8D: Establish an integrated platform for the BIM model with different compatible software, enabling users to work interactively, communicate seamlessly and directly produce 2D drawings at the construction site.

9D: Apply BIM model to control drones and manufacturing machines.

10D: Integrate BIM model with artificial intelligence to automate engineering planning and simulation.