Pioneering Change
Bio-Inspired Anti-Vibration Exoskeleton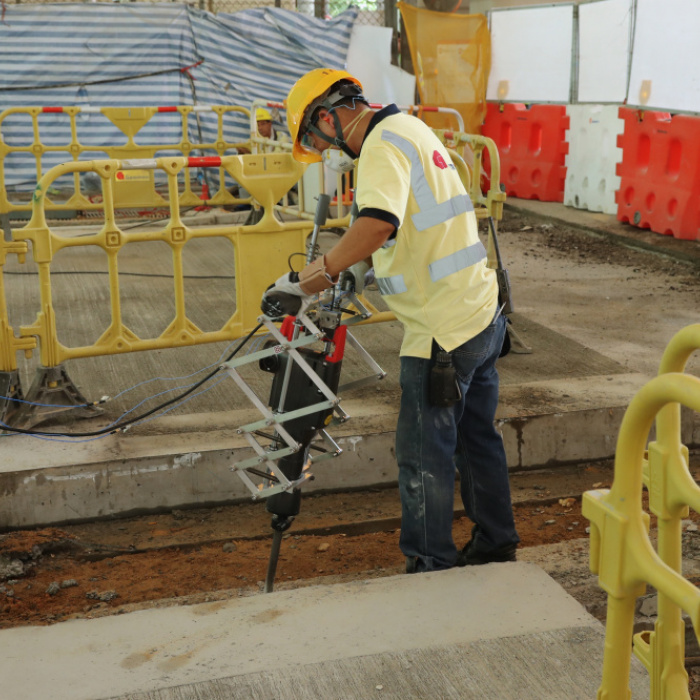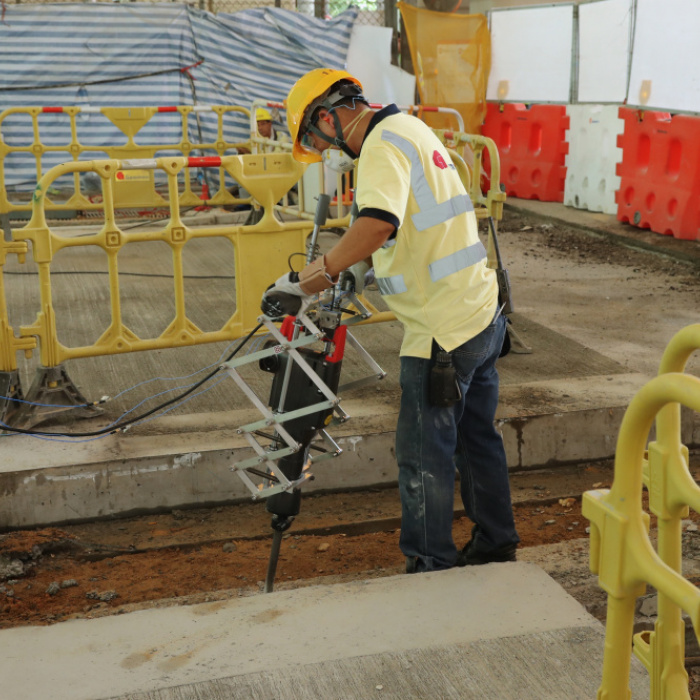 A collaboration between Gammon, Hong Kong Polytechnic University and Hilti (Hong Kong) resulted in the development of an anti-vibration structure that protects workers from injury while using vibrating tools.

The Bio-Inspired Anti-Vibration Exoskeleton (BIAVE) can be installed on jackhammers or road breakers to supress the transmission of vibration without sacrificing demoltion efficiency or increasing handling complexity. Results of trials carried out on a Gammon project site indicated that had arm vibration has been reduced by 90%, while workers being able to carry out concrete-breaking work for longer periods without needing to rest.

The invention also caught the eye of judges at the Construction Industry Council Innovation Awards 2017, where it was awarded first prize in the safety category.