29 Oct 2021
Working towards Zero Carbon

We have been making good progress on reducing both carbon intensity and absolute carbon emissions in recent years. The Hong Kong Construction Association set a carbon intensity target of 25% reduction by 2020 based on a 2010 baseline; we achieved more than 50% reduction over the same period. And between 2016 and 2020, we achieved 26% reduction in absolute Scope 1 & 2 emissions. These have been accomplished through several initiatives such as:

• Early electrification with the help of battery energy storage systems such as the Enertainer to avoid the use of diesel generators

• Founding the 'Power Up Coalition', an initiative under the Business Environment Council's Low Carbon Charter to ensure there is sufficient electricity on site before construction starts and to work longer term towards zero emission construction sites

• The adoption of many energy-saving initiatives on projects such as insulated site offices, LED and solar LED lights, automatic and smart controls for lighting, socket power and air conditioners, Grade 1 or 2 energy-efficient equipment and others

• The promotion and adoption of offsite construction methods, BIM, digital twins and collaborative working to improve construction efficiency, reduce abortive work, and minimise wasted energy.

We were the first company in Hong Kong to have our greenhouse gases verified under ISO14064-1:2018 and we were advisors for the development of the Construction Industry Council's Carbon Assessment Tool.

For clients, we have also developed lower carbon high-performance concrete mixes with more than 380 achieving CIC Green Product Certifications and over 90% of those at Gold and Platinum gradings. We have also invested in solar PV systems on our Gammon Technology Park facility and at one of our joint venture sites.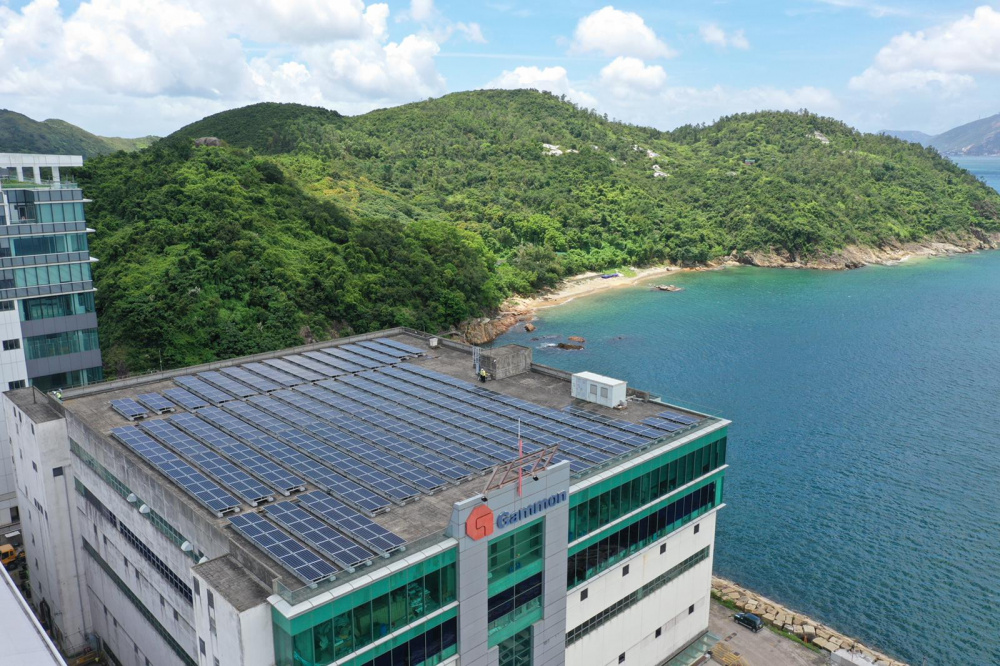 However, with major new civil contracts underway, the resulting (largely diesel) emissions are again reinforcing the need to transition away from fossil fuels as much as possible. We are exploring alternatives in our plant and equipment, as well as planning our electric vehicle transitions and opportunities for more solar PV installations.

We are also engaging staff in the construction decarbonisation discussion during our biennial Sustainability Month in October. We have several related webinars from internal and external speakers and a staff commuter survey to better understand this part of our Scope 3 emissions.